925 Sterling Silver Winter Snowflake French Wire Earrings
---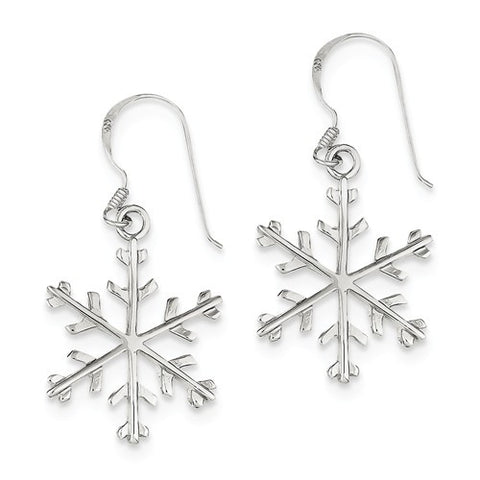 Whether you like the cold weather or not, these intricate snowflake earrings will make you feel toasty warm. With it's perfectly simplistic construction at just the right height, you'll find yourself willing reaching for these in the summer!

Weight: 3.4G
Length: 39 mm
Width: 20 mm
Metal Type: Sterling Silver
Metal Purity: 925
Earring Closure: French Wire
It's so fascinating to think about how each snowflake is completely individual - there are millions and millions of them, but each one is so unique.
Read more at: https://www.brainyquote.com/quotes/keywords/snowflake.html
It's so fascinating to think about how each snowflake is completely individual - there are millions and millions of them, but each one is so unique.
Read more at: https://www.brainyquote.com/quotes/keywords/snowflake.html
It's so fascinating to think about how each snowflake is completely individual - there are millions and millions of them, but each one is so unique.
Read more at: https://www.brainyquote.com/quotes/keywords/snowflake.html
Related Products
---