Black Titanium Groovey Blue Ring
---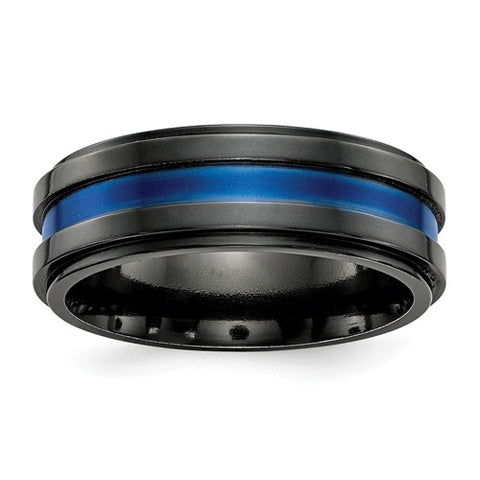 The true person is Not anyone in particular;
But like the deep blue color Of the limitless sky,
It is everyone, Everywhere in the world.

We all have one idea of what the color blue is, but pressed to describe it specifically, there are so many ways: the ocean, lapis lazuli, the sky, someone's eyes. Our definitions are as different as we are ourselves.

Weight: 5.7G
Metal: Titanium
Accent Color: Blue
Width: 7.5 mm
Engravable: Yes
Finish: Polish
Texture: Groove
Related Products
---